Shopping Cart
Your Cart is Empty
There was an error with PayPal
Click here to try again
Thank you for your business!
You should be receiving an order confirmation from Paypal shortly.
Exit Shopping Cart
Hair and Skin Care Designed for Royalty
Your love just might save his life (and your relationship).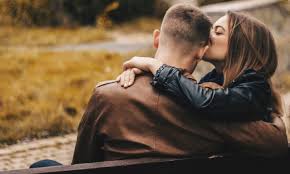 You love your man, but lately, you're really starting to worry about him because he's so stressed out.
He's exhausted, edgy, distracted, and maybe even short-tempered. But mostly, it's clear he's carrying the weight of the world on his shoulders.
You know he loves you and your family, but he's just not himself anymore. He's acting like the typical guy, taking the strong and silent approach to his stress, and the more he sucks it up, the worse he's getting.
Let's face it, society teaches men not to show no weakness; not even to you. And now, you really miss him. Stress is ruining his quality of life and you know, if left unchecked, stress actually has the potential to be fatal.
You desperately want to help him. but what can you do?
Here are 10 ways you can support the man you love and bring him stress relief.
1. Size up the situation.
First, clearly recognize the warning signs of chronic, dangerous stress levels.
Here's what to watch for:
He constantly feels fatigued and irritable (for more than just a few days). In fact, you almost can't remember a time in the last six months when he was energetic, relaxed and truly enjoying himself.
He has exaggerated reactions to even small annoyances.
He's forgetful and absent-minded. He can't remember plans you've made, work appointments, or even simple things like picking up the milk you asked him to pick up on his way home.
He's unfocused, unmotivated and lacks concentration.
He can't sleep. He's an insomniac, restlessly tossing and turning in bed all night. Then when the alarm goes off, he can't get up.
His libido drive took a nose dive. When you try to initiate, he won't (or can't) get into it.
He's in physical pain, complaining of aches and pains in his neck, lower back. He has recurring headaches or indigestion.
Stress affects every part of your man's body and can significantly undermine his immune system. Any one of the above symptoms is a cause for concern. But, two or more significantly increases his risk for flu, colds and may lead to a heart attack, stroke, and even cancer.
Not to mention the toll stress takes on his mind, resulting in poor decision-making, irrational fears, and negative, aggressive behaviors.
2. Put some love in his meals.
Provide healthy, nurturing food. Avoid overly heavy meals or sugary desserts which negatively impact his already debilitated system. You might even make some delicious superfood smoothies as a power-packed treat. (If you need some free recipes, email me and put "smoothies" in the subject line.)
Don't monitor his food like you're his mother, just quietly start preparing meals that help his body thrive during this stressful time.
3. Grab his hand and take him for an after-dinner walk.
Exercise is an excellent stress reliever, so join him to get out and do something fun and physical together. The stimulation helps him move stress and stuck energy out of his body so he can feel better.
If he resists at first, coax him into doing something physical without making it about exercise. Focus on spending time together, instead. Take his hand and say "Babe, it's such a nice evening. Please go for a walk with me." Then squeeze his arm while smiling at him. Just let the space feel easy and loving without any pressure.
4. Take a few items off of his to-do list.
Avoid putting unnecessary demands on him right now. Instead, encourage true relaxation and an early bedtime.
Sleep deprivation contributes to heightened stress levels and an inability to cope. Create a good sleep environment by making sure the bedroom is dark and comfortable, and by removing the TV and any other electronic distractions which interfere with quality sleep.
Set an example by going to bed at an earlier time and invite him to join you.
5. Help him laugh and lighten up.
Find a funny movie you both can watch together. Laughter is a fantastic release.
In fact, at Stanford University, Dr. William F. Fry studied the positive effects of laughter on the body. He reports that 20 seconds of intense laughter can double the heart rate for three to five minutes. That's equal to three minutes of strenuous rowing exercise!
Laughter stimulates cardiovascular activity, so get your guy laughing. It's great for his health and your relationship.
6. Schedule some quality time with his friends.
Social interaction is important for stress management. In fact, surrounding yourself with people who support positive behavior can go a long way in promoting the same in yourself, so any old friends won't do. Health and happiness require being with the right tribe.
Make a list of friends and family who contribute to uplifting his spirits and then make a plan to spend time with those fun people (even if virtually for now).
Help your man step out of the grind and back into a circle of people who remind him what truly matters in life.
7. Be super sweet to him.
Look, your man needs some serious loving right now. Give him a hug, rub his neck, massage his shoulders. Tender gestures reinforce intimacy in a relaxing, non-threatening way that also releases toxins to help him feel better.
Show him some emotional love, as well as physical. Tell him ways you appreciate him. Offer him a compliment or two. Feeling like your hard work matters to someone helps take the edge off.
8. Give him some space.
This one probably feels counter-intuitive, but allow your man the opportunity to work through his own stress in his own way. Of course, be available to seize the moment when he turns to you. Help redirect his energies in soothing ways. But also, just let him have time to himself if he needs it.
This will take some serious mindfulness on your part not to feel abandoned or unloved by him during this time, so make sure to take time to replenish your own energy!
Stay calm and centered so you don't inadvertently contribute to his nervousness. Be loving, understanding and supportive without being intrusive.
Research shows that seeing their partner stressed and emotional only makes men more anxious and less supportive of their wives. Men are wired differently than women. Respect the difference. Wait to see if he seeks your assistance. If he doesn't, you can execute any or all of the other steps without him even knowing what you're doing.
9. Fuck Him Silly
If there's one thing that's guaranteed to put a man at ease, it's a mind-numbing
sexual release. Unfortunately, he often is so caught up in making sure you orgasm, he stresses himself out even more.
"Guys become so concerned about performing for you, they're not able to enjoy the sexual experience as much," says Dr. Saltz. "Obviously, you like him to ante up for you, but occasionally, he'll appreciate sex that's all about him and his pleasure."
So tell your guy: "Since you're always such a rock star for me in bed, I'd like
to return the favor and tonight just make you happy." Not only are you giving him a free pass, but see how we threw a little ego boost in there as well?
You can further alleviate any pressure to please you by offering him oral sex instead of intercourse.
Just remember ...
10. Be his wife, not his mother.
Regularly check your ego and make sure you're functioning from your heart so he doesn't feel like you're being bossy or a know-it-all. Your man needs his wife who adores him, not his mother who hovers and fusses.
In other words, don't nag him about what he needs. Be subtle and avoid any fanfare or you will contribute even more to his withdrawal and he'll just worry about you worrying.
If he's not back to himself within a few weeks, you may need professional help.
If he has acute hopelessness, depression or recurring nightmares, consult a mental health practitioner, life coach, therapist, or spiritual guide for support. The National Alliance on Mental Illness (NAMI) has programs in almost every community, and many are free.
In the meantime, shower him with love, understanding, and patience. Your love has more power to heal him than you realize!
9 ways you can support the man you love and bring him stress relief.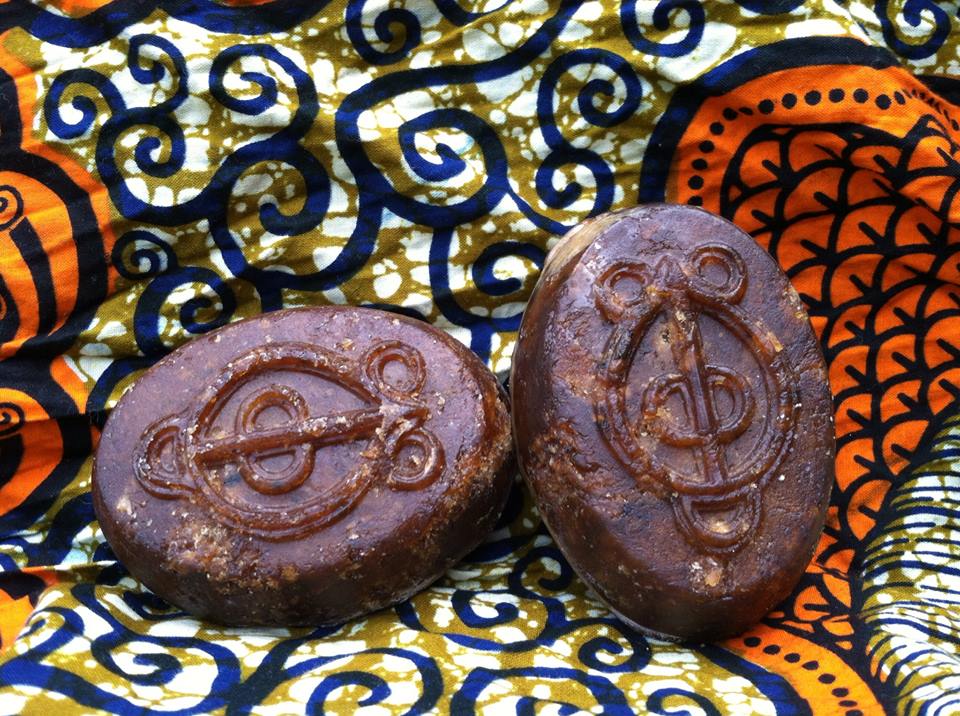 How to Use African Black Soap So You Won't Dry Out Or Irritate Your Skin
One of the greatest benefits of African black soap is that it is considered safe to use on any skin types. Whether you have dry, oily, normal, combination or even sensitive skin, African Black soap be very extremely beneficial to your skin.
However, like anything you put on your skin, just because it works for some or most people, don't mean it will work the same for you. Everyone's skin will react in a different way depending on both the product and personal skin type. We've outlined the best ways to use African Black soap no matter what your skin type is and how to get the most benefits out of this great product.
Why use Yaqinah & Co. African Black Soap
African Black soap from Yaqinah & Co. is made with 100% Natural Pure vegetable oils and no animal byproducts whatsoever. Ours is made of a unique blend of Natural Shea Butter. Vitamin E and Aloe Vera to protect your skin in all kinds of conditions.
The reason for our specific blend is due to the moisturizing effect of natural Shea Butter which helps to protect and heal dry skin conditions like eczema, blemishes, and acne. While the Aloe Vera helps reduce external skin irritations and soothes the skin and Vitamin E Acetate keeps the skin young and healthy-looking.
Yaqinah & Co.'s African Black Soap
What It's Like to Use African Black Soap
If it's your first time using this soap you might notice that your skin feels dryer and tighter, even if you normally have oily skin. Typically this reaction will only last a week. It is thought to occur in some people because the soap is drawing impurities out of your skin. Once the PH level of your skin balances out the tight, dry feeling will go away.
Some people also find that African Black soap makes their skin tingle, but like the tight, dry feeling this should resolve itself in a week. If you normally have sensitive skin it's a good idea to test the soap out on a small area of your body to see if you have a reaction. Additionally, those who have a chocolate allergy or are sensitive to caffeine may also experience a reaction to this soap.
Yaqinah & Co.'s African Black Soap for Dry Skin
Since our black soap includes shea butter, it will greatly benefit those who suffer from dry, itchy skin. However, if you find that your skin is still feeling dry after you can try using less since a little bit of soap goes a long way here.
It's also important to use moisturizer after showering or bathing, especially if you have dry and during winter months.
African Black Soap for Oily Skin
Yaqinah & Co.'s African black soap is great for both oily and acne-prone skin. The reason for this is that it is extremely efficient for deep pore cleansing because of its natural exfoliating qualities. Even if you have oily skin it's recommended that you moisturize afterward with a non-comedogenic product.
Ways to Use Yaqinah & Co.'s African Black Soap
As Your Regular Body Soap
African Black Soap is excellent to use as your normal everyday body, face, and hand soap. In fact, many people choose to replace their old soap for Yaqinah & Co.'s African Black Soap.
As an Exfoliant
Yaqinah & Co.'s African black soap is often used as a deep cleanser due to its exfoliating properties. If you want to use it this way, just be sure not to rub too hard to avoid irritating your skin.
To Make Homemade Body Scrub
To make a homemade body scrub with Yaqinah & Co.'s African Black soap simply mix black soap with brown or white sugar and use it as a scrub. Simply dissolve the soap the same way you should for making body wash and add the sugar. Be sure to shake the bottle or stir the container before each use.
Storing  Yaqinah & Co.'s African Black Soap
In order to ensure you get the most life out of Yaqinah & Co.'s African black soap it's important to make sure you're storing it properly. Since African black soap contains a high amount of glycerin the soap can soften and slowly disintegrate if left exposed.
For this reason, it's important not to allow it to sit in a puddle after use. Be sure to keep it dry in order to prevent it from dissolving. Storing the bar on a wooden soap dish is recommended.
It's also important to understand Yaqinah & Co.'s African Black Soap can develop a thin white-colored film when exposed to the air. This is not mold and does not affect the quality of your soap.
You don't have to live without your edges, learn to regrow them and let Yaqinah & Co. show you how!
One of the biggest concerns my hair clients have is their edges. If you have a really thin hairline, it can be a  major source of frustration and stress. Hair that is strong, healthy,  is a desired feature beauty .
Yaqinah & Co. offers real hope for regrowing your edges; Yes even if you have struggled with them for your entire life!
First, let's talk about some of the things that may be causing your edges to thin out. We will discuss a few suggestions you can do to help you. Biologically, your thin edges maybe just gentics, your mommma had then edegs your grandmomma had then egdes, baby girl your were born to have thin edges too. Aging is a part of life and then edge just goes along with the territory. Suprisingly common but not often discussed are those pesty scalp infections.  Health issue such as a thyroid disorder, alopecia, lupus or high bloood can also contribute to thin hair and edges. Did you know that new budle of joy you just had , could also be contribute to postpartum hair loss.  Yes girl you are not lossing your mind, the baby ( well the hormones)  not necessarily the stress of sleepless nights.  However, for many people, the cause is high levels of stress on your hairline from wearing tight braids/ponytails or weaves/wigs could very well be doing you in.
You've probably found yourself relating to at least one of these underlying causes. Am I right? So now that you have an idea of why your edges are thin, let's talk about what you can do to remedy it!
1. The first thing that you should do is to immediately stop doing anything that is adding tension to your hair. You want to REGROW your edges right? This includes wearing tight braid/ponytails. Honey I know that  its just a natural tendency to pull your hair up for a quick do, but the stress on your edges is a killer!
2. Give your hair the chance to breathe! This means that you should ease up on the wigs and weaves sometimes. Yeah, I know…you love the versatility and ease of this protective style, but I promise you that you won't love it when your edges continue to break off from all of the tension.
3. If you can't give up the wigs and weaves, make sure you use some kind of oil on your edges every night in addition to moisturizing and sealing the rest of your hair. We recommend Seirabi® SesaWo Suban NaturalCare Hair Oil, but there are lots of others to consider, especially those that  include coconut, peppermint, olive, rosemary and castor oil. If you use an essential oil, be sure to mix it with a carrier oil such as coconut or olive.
4. Stimulate your scalp by rubbing it with oils. This will help to get the blood circulating again as well as help to heal your hair's follicles. Shear 7 Salon in Georgia is has a wonderful growth serum coming to the market soon for more info on this revolutionary hair treatment contact Tamara at https://facebook.com/Shear7Hair
5. If your hair loss is due to a scalp infection, then you should invest in a quality antimicrobial/antifungal product. By getting rid of scalp infections (including fungus) you are allowing your pores to breathe and your hair follicles to be rejuvenated. Yaqinah & Co.'s Seirabi® Duafe NaturalCare Hair Wash contains severel anitmicrobial /antifungal ingredients including hyssop: a biblical and time tested anitfungal.
6. Consider your diet. You ar  what you eat and so is your hair. Vitamins such as zinc, Vitamin D, B-Complex Vitamins and Iron, are essential for healthy hair. Not having enough of these vitamins and mineralst may be part of why your hair is thining.  Take a look at your diet you might  want to start taking vitamins or a multivitamin.
7. Finally, when it comes to your hair, heat is NOT your friend. Try letting your air dry and reduce the use of flat ironing to straigten your.
Be well, Your Majesty!

/